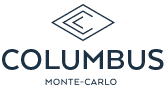 Babymoon
Pregnancy is an unforgettable and unique moment for a couple! A babymoon is like a little honeymoon before the baby arrives, a last moment to be a couple, recharge your batteries, and to spend
quality time with your spouse.
Discover our babymoon offer to celebrate this special time and make it a moment to remember.
SPECIAL DECORATION: Your bedroom will be decorated with 20 helium inflated balloons and a surprise will be reserved for you.
COCOONING TIME: Designed to nurture both mother and baby, the special mom to-be massage of 60 minutes will leave you feeling calm and centered. The room will be prepared for the greatest comfort of the future mother and the products used (oil, music etc.) are pregancy-safe. In collaboration with Naïf - Good care we are happy to offer you a relaxing pregnancy oil.
TIME FOR TWO: Your babymoon would not be complete without quality time for two! Your package includes a mocktail/cocktail and a healthy platter to share at the BAR.
Monday - Sunday 9am to 8pm
440€
*Services reserved to hotel guests, room rate not included. Only available in Executive, Riviera, Top Floor and Rose Garden Suites as well as in the Apartment. To confirm your booking, please contact us 48 hours before.